First published by DOL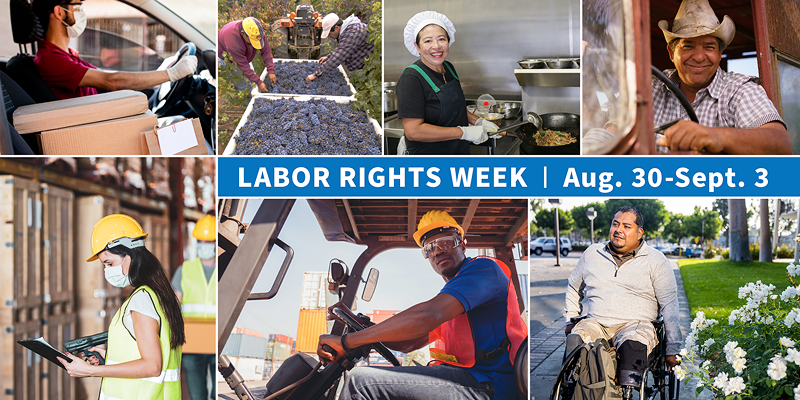 Every day, millions of vulnerable workers head to jobs where they unnecessarily face dangerous or unfair conditions. Construction workers aren't given necessary personal protective equipment and suffer injuries or fatalities as a result. Dishwashers are told to work overtime without pay. Garment workers are paid for each piece they sew – but those wages are less than the federal minimum wage.
Some aren't aware of their rights because their employers failed to provide that information in a language they understand. Some are afraid to speak up for fear of losing their jobs or being deported.
During Labor Rights Week, Aug. 30 – Sept. 3, we're getting the word out that ALL workers have the same right to a safe workplace and fair pay, as well as the right to report possible violations without retaliation. That's because worker protections apply to everyone regardless of immigration status.
The U.S. Department of Labor's Occupational Safety and Health Administration, Wage and Hour Division and Bureau of International Labor Affairs are teaming up with federal and state agencies, embassies and worker advocates to deliver that message to those who need to hear it most.
Many immigrant workers have performed essential duties throughout the COVID-19 pandemic. It is important that they have meaningful access to information about their rights as they work diligently during these challenging times. It's also important that employers understand their responsibilities and meet their obligations. We are committed to working together through education and compliance assistance.
Explore our resources, available in many languages, and learn more about how you can get involved at dol.gov/LaborRightsWeek.
---
McCraren Compliance offers many opportunities in safety training to help circumvent accidents. Please take a moment to visit our calendar of classes to see what we can do to help your safety measures from training to consulting.